(
This is a guest post from friend of MAMBINO Dangerous Dave
.
Hailing from DC by way of LA, he was deeply struck by last's week shocking death of Junior Seau. Below is his debut post. Check it!
)
For eight years, I played football. I was a pretty good high school player and a mediocre Division III defensive lineman. More often than not, I began each play by banging my head against the opponent's helmet to gain a small advantage by disorienting the opposing offensive lineman. It wasn't good technique, but then, I wasn't very good and needed all the help I could get.
This year, my little brother will be a junior in high school this year. He's a very good defensive lineman and like I was when I played, he is happiest when he makes a big hit. The tackle that your coaches rewound 50 times in film on Monday. It's the same play that we see 100 times every Sunday on CBS, FOX and ESPN. It's the same play that Junior Seau lived to make.
This is why I am worried.
His career and my introduction to football are inextricably intertwined with each other. I grew up in Southern California and, much to the dismay of my fellow writers on THE GREAT MAMBINO, was born into a USC Trojan Family. I spent birthdays at games. I learned the game by watching John Robinson coach teams against the dreaded Bruins. And on Sundays, I didn't watch teams so much as I watched former USC players. Seau was a favorite because of the speed and tenacity he brought to the field. He was also a favorite because, simply put, he was likeable. He had a positive personality that showed through that huge Samoan grin.
Speaking with former teammates of mine, Seau's suicide shocked us in a way that previous tragedies have not. In part it's because of his public persona, but to most players of my generation, he is remembered as a staple on All-Pro teams. In short, he was a player that we all expected to tell our grandchildren about when we read his obituary 30 years from now. He was a touchstone in our collective football memory.
He entered the league in 1990 as a San Diego Charger when I was five years old, spent a forgettable stint in Miami, and left the league a year after I graduated from college in Massachusetts. His career mirrored my own.
Gregg Easterbrook of ESPN's Tuesday Morning Quarterback was the first time I can remember a writer actively and consistently speaking of the hidden dangers of post-concussion syndrome. As others began speaking up, studies began backing up its claims. But this wasn't a year ago, or two years ago, this was 6 YEARS AGO. According to a 2006 report in the St. Petersburg Times, for every season a player spends on an NFL roster, his life expectancy decreases by almost three years. If this weren't a multi-billion dollar industry, there is no way that Americans would stand idly by as players, quite literally, took years off their lives.
Do the owners feel no shame? Does Goodell? The NFLPA?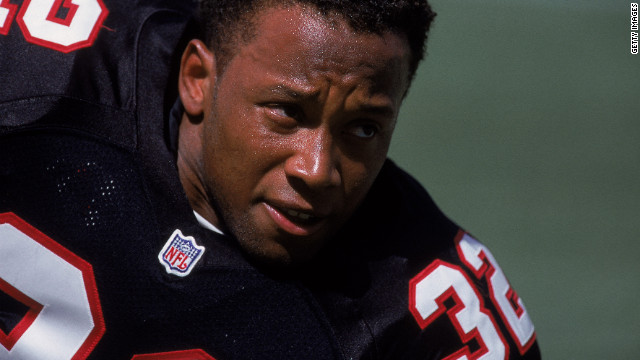 This is why more than 100 former professional football players, including former Atlanta Falcons Jamal Anderson are taking action into their own hands and adding their names a growing list of players suing the NFL. The list now includes over 1,500 NFL retirees.
And while the collisions are harder and bigger in the NFL, the size and speed of players is trickling down to lower levels.
My freshman year in college, at a small liberal arts school mind you, the offensive line averaged more than 300 lbs. We are beginning to see similar size linemen in high school. Does the NFL see the example they are setting? Do they believe the talk that they are role models?
While the league has begun to take precautions, it needs to do more and it needs to do more now. It needs to show all the kids who look up to Troy Polamalu, Ray Lewis and Brian Cushing that it cares about the people more than it cares about the game. It needs to show the coaches, and leagues that develop players like Junior Seau that your mind is not an organ with which you can be cavalier. It needs to prove that it wants to make the game safe.
My little brother is a High School football player. And despite the great lessons I got from the game, May 2nd makes me want to keep him off the field forever.
@TheGreatMambino