Two games in, this Finals is shaping up to be everything we thought it'd be: exciting, epic, historic and potentially, dare I say,
one of the greatest of all-time
. This could all be a premature evaluation, but if you came to this blog looking for even-handed opinions rather than bold statements, then maybe you should head over to a lesser organization.
The series is knotted at one game a piece, and we're down to what amounts to a five-game death match for the NBA title. On Sunday, both the Heat and the Thunder are headed to Miami for three games, and then (basketball Gods permitting), back to Oklahoma for two more.
To get the pulse on the most important storylines arising from this week's games, we've assembled the MAMBINO basketball-heads to break down what we've seen, and what's coming, roundtable style. Read on!
Russ Westbrook has seemingly turned into a modern-day AI over these playoffs, averaging 21/5/6, on 39% shooting in the last 10 games. Is he hurting the Thunder with this high-volume, low efficiency scoring?
BockerKnocker:
Conventional wisdom (
and ironically, hero ball
) dictates that the best player should take the most shots. But while everybody will pile on Russell Westbrook for his poor shooting percentages, the Thunder have compiled a 25-6 record this season when Robin has more field goal attempts than Batman. And in Game 2 specifically, when Kevin Durant left the game in foul trouble, it became harder to tell Westbrook that he shouldn't be shooting the ball.
Is he hurting OKC when he misses a shot? Yes, but the kid more than makes up for it by BEING THE BEST ATHLETE IN THE NBA. Why must we require a point guard to be in a box? Pass-first PGs are put on such a pedestal nowadays; Steve Nash won two MVPs without playing a lick of defense! Westbrook is the premiere antithesis of the old guard's theory, yet the dude still dropped 18 dimes in these first 2 games, while committing only 4 turnovers. Can't we celebrate him for doing things that no other point guard can do, like tip dunking Durant's missed layup last night? These things give him an excuse to wear those ludicrous, no-lens Sally Jessy Raphael specs and the Urkel getup.
Okay, fine, there is absolutely no excuse for looking like that. But lay off the man. He'll be just fine.
The Thunder have battled back from deep deficits, with a successful come back in Game 1 and coming damn close in Game 2. How is Scott Brooks getting his team down so much early?
Thunderstolt:
Anyone who watches the Thunder consistently throughout the season knows they often don't have the best starts (essentially playing 2-on-5 on offense with Thabo, Perk, and Ibaka will do that) and its been glaring now with the bright lights of the Finals. Brooks justifies the starting lineup (which has not changed since Kendrick Perkins was acquired last season) with the fact that the defensive-minded unit outscores its opponent by an average of 7 points per 100 possessions even though the it is one of the worst offensively (24th in the league according to NBA.com stats). Essentially, Brooks trades off marginally bad offense for fantastic defense.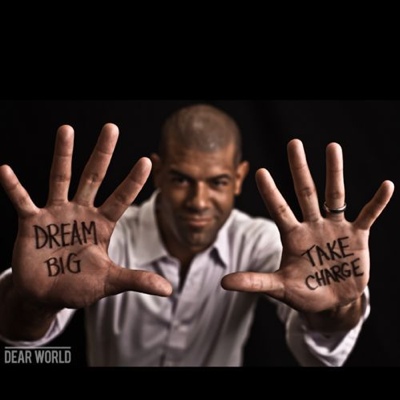 Hey Thunderstolt, I own you!
Thabo and Serge both had huge individual games in the WCF (Thabo in Game 3 & Serge in Game 4) but those seem so long ago because neither one has been able to replicate anything close to that since. That won't cut it in the playoffs when lineups not seen the entire season are used. Spoelstra used a starting lineup last night of Chalmers, Wade, LeBron, Battier, and Bosh. That starting lineup has been used ZERO times this season for the Heat. The Heat were willing to give up rebounds to be able to help off Ibaka, Perk, and Thabo and essentially give the Thunder no room to operate on offense early game 2. Perkins had the impact of a third grader the first six minutes of Game 2 because Battier acted like he didnt exist by helping in the lane (illegally, I might add) and clogging any daylight Westbrook has in the high PNR. When there are no lanes to drive and LeBron is mugging KD on the wing to keep him from getting the ball, Westbrook is left to create on his own and hoist mid-range jumpers, which are much more effective once Russ is in the flow of the game. Westbrook's best games are inside out: he gets to the rim early, the defense backs off, and he is able to get that free throw line jumper without a hand in his face. On the other end of the floor it leaves Ibaka to cover Battier who narely steps inside the 3 point line on offense and pulls Serge to the perimeter where he is much less effective.
This starting lineup for the Thunder was effective against the Mavs and Lakers who play more traditional big men but against the smaller Spurs and Heat they are having massive problems at the start. Brooks needs to figure out a way minimize it going forward or this series is in trouble of not returning to the Heartland. When the Heat are rolling out Bosh and Haslem as their "bigs" Perkins has no place on the floor. Brooks has said he keeps Perkins on the floor for his ability to set screens (most of those illegal as well) to get KD some breathing room, but I would argue Collison is just as good a screen setter and a better option on the roll to the basket because he can actually catch a ball in traffic and finish at the rim. Brooks will trot out the same lineup Sunday night that has started every game this postseason, but he better have a quick trigger on Perk or else people will start to question his decision making again, even after he made such strides against the Spurs. The Heat are going small because it's their best lineup, so the faster Brooks realizes his best lineup does
not
include Kendrick Perkins, the better chance the Thunder have the rest of this series.
KD has emerged as the best fourth quarter assassin in the league throughout these playoffs. I'm seeing a lot of 2006-2010 Kobe in his end-of-game performance. Thoughts?
Passing of the torch?
The CDP:
You know, that's a pretty damn good comparison actually. I think Kevin Durant is starting to really assert his will in these playoffs with a ferociousness that reminds me of Kobe in his prime. He was masterful in the second half last night and was a foul call away from OT after being down 15 points for most of the game. I think the thing with Durant is that he has no memory of previous failings or misses and just is an incredible pure scorer. He has an array of moves that are nearly impossible to guard with his length and surprising athleticism. His ability from long distance also always gives him an option to get off a mid-range shot with space or get to the hoop. Although he lacks some of the technical perfection and footwork that Kobe developed, Durant has shown a lot of improvement each year and has an incredible wingspan to help make up for it. This year, he became a much better rebounder and has made some jaw-dropping defensive blocks in these playoffs, particularly against the Heat. While Durant certainly fits the role of assassin, I feel like he also takes more joy in the game than Kobe allows himself to.
With Kobe in his prime, just like with this young Thunder team, no lead is safe at home or on the road. KD is also building quite the resume in the clutch, nailing big shot after big shot. He's a natural heir to the king of clutch from Black Mamba when he rides off into the sunset. (Sidebar: is Kobe going to become a total recluse or be like Michael Jordan's Hall of Fame speech when he can't play anymore?) Although I think it's fair to say that clutch is a reputation attained by few players without a title, with Chris Paul and Carmelo Anthony being the lone exceptions in my mind. If KD starts winning rings with this Thunder squad to go along with his scoring titles, he'll also get the kind of MVP love that Kobe criminally under received in his prime. As a Laker fan, I'm still irritated about the back to back MVPs to Steve Nash. Although I picked the Heat, I'd love for KD to go into full Mamba mode and take over a few games in Miami. I hope that he's the real heir to the throne and not King James.
Chris Bosh was fantastic last night, starting and going for a 16/15 in the win. In the Game 1 loss, he only went 10/5, coming off the bench. With these two games under our belts, out of all the factors in the Finals, how important is Chris Bosh?
The RuPaul of big men? Shaq may be wrong AND right.
KOBEsh:
As we've spouted time and time again, Chris Bosh might not be the best player on the Heat (or even the 3rd best, at times), but he's certainly
the most indispensable
. His floor spacing and shooting is what we've highlighted most, but after Game 2, it's obvious what his biggest asset is: rebounding.
Chris Bosh might not be the toughest guy in the league, the strongest or even the most skilled, but he's a legitimate 6'10", and no name calling could take that away from the guy. Even against Perkins and Serge, two far better rebounders than he, Bosh's effort and length pushed him to 15 huge boards last night, one of the primary reasons behind a 40-36 Miami rebounding advantage in a 4 point win. Simply having Bosh on the court is a far better alternative to 24 minutes of Joel Anthony, or even LeBron having to body up Ibaka or Perkins for 15 minutes at a time. Again, it's not so much that Bosh is an all-league type of rebounder, shot-blocker or defender - it's simply that the guy plays really hard and is better than the alternatives.
Back to the question: out of all the factors for the Heat winning this series, I'd say Chris Bosh's performance is fourth, behind a dominant LeBron James (check), a active Dwyane Wade disrupting the OKC inside defense (check) and shut-down Heat team D (check).
It has to be asked: What do you make of LeBron's performance so far in the Finals?
LBJ should play with the Celtics-Game-6 face all day.
6 On Hibbert:
I think you have to credit LeBron for his performance thus far in the Playoffs. Forget his terrific numbers for a minute. I have watched every minute of the Finals so far, and I don't think there is much that he could be doing better. Let's look at some of the frequent criticisms he receives:
He defers too often.
There has been no question that LeBron has been
the man
so far for the Heat in this series. He's not shying away from the spotlight, and he's getting big baskets for the Miami. His go-to move this series has been a hesitation dribble drive to his left, which he is finishing with amazing regularity AND with a left handed layup or bank shot off the glass. He deferred to Wade slightly in Game 2 but Wade was feeling it and he knows that he needs his little buddy to win this Series.
He's not a leader.
LeBron is officially the leader of this team. He's locked in during the game. He's talking during timeouts. He's yelling at teammates when they need to be yelled at. He's also saying the right things in the pre-game, post-game.
He is a whiny little bitch.
He has toned down his histrionics considerably and I don't recall many flops. This may be the most shocking, and welcomed, development of them all.
He's also guarding the best player on the Thunder most of the time he's on the floor. He even switched to Westbrook in Game 1 when Russ was dominating the 3rd Quarter. LeBron has to be absolutely exhausted.


Overall, I'm giving him an A-. The only criticism I have so far is his decision to launch a 3 late in Game 2, which clanked off the rim and gave the Thunder a chance to win it in regulation.
__________
@TheGreatMambino