It was a nice little Sunday, on October 16, 2004. It hadn't gotten too cold yet in Chestnut Hill, although my friends from the left coast would swear to you otherwise. YOUR New York Yankees had just finished obliterating the Boston Red Sox, taking a 3-0 lead in the American League Championship Series. Hideki Matsui hit two moonshots, and was joined by Alex Rodriguez and Gary Sheffield in the long-bomb department. Legendary Boston sportswriter Bob Ryan called it "an official death sentence."
I remember being on the phone with irregular MAMBINO contributor TuckRule late that night. I said that winning Game 4 was an absolute must, because if the Red Sox were to prevail, they would push it to Game 7 in the Bronx. He laughed at me, of course. But then came the fourth game, when Dave Roberts stole second base, eventually forcing extras with the tying run, and when David Ortiz walked off to make the series 3-1. It was that one moment where at least a little bit of yourself asked whether the opponent could come back.
I felt the exact same way on Saturday night, when the first judge scored the fight in favor of Manny Pacquiao, 115-113. Was it really that close? HBO's Harold Lederman scored it 119-109. ESPN's Dan Rafael had it the same. The people in my apartment gave two rounds, tops, to Timothy Bradley. But the first official scorecard gave FIVE rounds to the man who was jelly-legging his way to the finish? How could this be?
I stand up during Manny Pacquiao fights. They make me nervous. When Juan Manuel Marquez counterpunched his way to what seemed like a true draw, I anticipated Michael Buffer reading the official scorecards with the same anxiety I feel when I'm about to take a penalty kick in soccer.
This time, I actually sat down during the 7th round. This one was in the bag, and for the rest of the fight, I wanted to enjoy some good prizefighting and hopefully see Manny clinch it with a knockout left punch. I pondered the possible Facebook statuses, and thought about which one would get the most Likes. I was preparing to tweet at Bernard Hopkins, who said that Pacquiao could never defeat an African-American fighter. KOBEsh, on his way back from Game 5 of the Stanley Cup Finals, even texted me in disbelief that the fight went the full 12 rounds. But when Pacquiao had won the first card by winning only seven measly rounds to Bradley's five, that anxious feeling came rushing back. The trembling culminated in full-on shock when Buffer read the final two scorecards that gave Bradley the split decision victory.
It took a while to discuss the moment with those whom I had watched this tragedy, but when words finally came out, I realized that this was a no-win situation.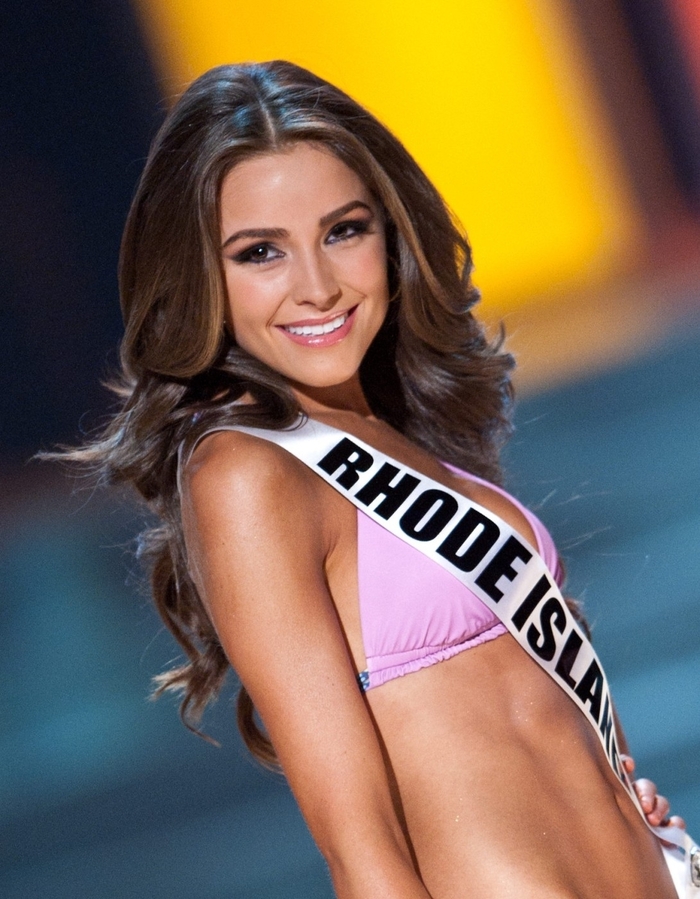 Yeah. This girl is not getting beat.
In other sports, if you score more baskets, goals, runs, etc., you win the game. Plain and simple. There can be some controversy that leads to how points were scored, but ultimately, the loser can chalk up his loss to a myriad other things besides controversial calls. Boxing is the complete opposite. Unless the referee or the opposing fighter has a say in stopping the fight, three judges are left to their own judgment has to who wins. Each round produces a winner and loser based on how things look, which feels much like a beauty pageant.
But even in beauty pageants, if the frontrunner answers all the hypothetical questions correctly and with grace, if the frontrunner lays the smackdown on her fashion attire choices, and if the frontrunner flat out looks better than all of her opponents, she wins. And if she doesn't, then Donald Trump fires the judges.
Obviously, there is nothing good that comes out of the most controversial decision in boxing history itself. But what about what happens next? Pacquiao says he's ready for the rematch, and why wouldn't he be? He was never hurt during the entire fight, save for bleeding from the mouth when HE BIT HIS OWN TONGUE. But a rematch doesn't do anything to save what happened.
If Pacquiao obliterates Bradley on November 10th, which I fully expect him to do, it won't change the fact that he lost this past weekend. If Bradley ekes out another victory, which he'll have to move heaven and earth to do, then I'll be admonishing the sport for even allowing this fight to happen. And as Floyd Mayweather sits in his cell, what exactly would behoove him to take on the Fighting Pride of the Philippines in the one matchup that would actually save boxing?
__________
Not once did Desert Storm land a shot like this.
ESPN analyst and longtime boxing trainer Teddy Atlas spoke about how the decision exemplified the corruption in boxing. Top Rank promoter Bob Arum, who had both horses in this race, called the judges "old f*cks who don't realize what the hell they're looking at." Even Bradley himself, according to Arum, admitted that he didn't beat Pacquiao, and that he'd have to watch the tape
to see if he won
.
To see if he won!? If you feel like you won a fight, you don't need to look at tape. It's exactly how Marquez felt. Why go back to this if there's nothing that can change the result?
It gets worse.
Arum seemed to be incensed with the result, but interestingly dropped this line:
I have both guys, and I'll make a lot of money in the rematch, but it's ridiculous.
The possibility of collusion to get to this result stings me far more than the mosquito bites that have feasted on me whenever I have left my apartment in the past week. But what hurts even more is the possibility that our beloved Filipino fighter might have been in on it. I can't believe this to be true, but when the word controversy enters into the frame, there's no limit to the conspiracy theories. I detailed in my preview post how Manny's newfound devotion to religion may have shown that he just doesn't want it as much. But if he had a hand in this, then he will stand as one of the biggest hypocrites to ever speak with a Bible in tow (
which is saying something, since there have been a lot of them
).
If Manny okayed this result, it will still be a robbery. Not a robbery of an easy Pacquiao win, but a robbery of our hearts. We live and die with sport; we eventually come to grips if "best" isn't good enough. But when the human element gives "best" the middle finger, we are left with nothing. Our balls are as blue as when we decide to watch a beauty pageant.
__________
@TheGreatMambino